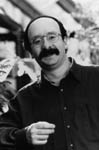 Amory Lovins is renowned for his wide-ranging intellect and unique problem-solving approach, which he has used to make major breakthroughs in fields ranging from automobiles to energy. His work has consistently focused on harnessing market forces to promote resource efficiency as a solution to a variety of social, economic, and environmental problems.

Mr. Lovins has briefed ten heads of state, held several visiting academic chairs, authored or co-authored 27 books and hundreds of papers, and consulted for scores of industries and governments worldwide. He has received six honorary doctorates and numerous major awards, including a 1997 Heinz Award and a 1993 MacArthur Fellowship. The Wall Street Journal named Mr. Lovins one of 28 people world-wide "most likely to change the course of business in the '90s"; Newsweek has praised him as "one of the Western world's most influential energy thinkers"; and Car magazine ranked him the 22nd most powerful person in the global automotive industry.

Trained as an experimental physicist, Mr. Lovins rose to prominence during the oil crises of the 1970s when, still in his 20s, he infuriated the energy industry and provoked Congressional hearings by challenging conventional supply-side dogma and urging that the United States instead follow a "soft energy path." His controversial recommendations were eventually embraced by the industry, his projections of potential energy savings proved to be (if anything) conservative, and his book Soft Energy Paths: Toward a Durable Peace (1977) â€" a work of resounding common sense�went on to inspire a generation of decision-makers.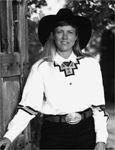 A member of the California Bar, Hunter Lovins helped establish and for six years was Assistant Director of the California Conservation Project ("Tree People"), an innovative urban forestry and environmental education group. Together the Lovinses co-founded Rocky Mountain Institute , a Colorado-based resource policy think tank, in 1982. Amory Lovins continues to serve as CEO of the nonprofit institute, whose 45 staff research and consult in a variety of fields. Much of RMI's work is with corporations, which it believes possess the unique combination of skills, resources, and motivation necessary to overcome the challenges facing humanity today. The Lovinses also co-founded E SOURCE,, a for-profit spinoff that RMI sold to the Financial Times Group in 1999, and Mr. Lovins chairs Hypercar, Inc., another for-profit subsidiary.

Jointly or singly, the Lovinses have advised, often at top levels, such firms as Allstate, Bank of America, BP, Dow, General Motors, Interface, Lockheed Martin, Mitsubishi, Royal Dutch/Shell, STMicroelectronics, Xerox, and more than 100 electric and gas utilities worldwide. Their public-sector clients have included the UN and OECD, various U.S. federal and state agencies, and the governments of five foreign countries. Sought-after public speakers, they have addressed such audiences as the the World Economic Forum at Davos, the State of the World Forum, the Commonwealth Club, the Urban Land Institute, the Conference Board, the Council on Foreign Relations, the U.S. Naval War College and National Defense University, and the Hoover and Brookings Institutions.

The Lovinses have shared a 1999 Lindbergh Award, a 1993 Nissan Prize, a 1983 Right Livelihood Award, and the Onassis Foundation's first Delphi Prize in 1989. They have collaborated on seven books, including Energy/War: Breaking the Nuclear Link (1980), Brittle Power: Energy Strategy for National Security (1982), and Factor Four: Doubling Wealth, Halving Resource Use (1997). The Economist called the latter "essential reading for anyone who wants to understand the ways technology can be put to the service of the environment."